---
Software packages we offer
---
Mech-Q
(Add- On for CAD)
Dynamically create parts using simple dialog controls. Mech-Q is a professional engineering suite designed to work the way you do. Mech-Q supports all versions of AutoCAD, Bricscad, IntelliCAD, and more. Engineering modules include Mechanical, Piping, Ducting and Structural.
Explore Mech-Q
---
AViCAD
(CAD + Mech-Q)
Efficiently create drawings in 2D & 3D. AViCAD is a complete CAD Stadalone just like AutoCAD® but at a smaller price. Loaded with hundreds of Architectural and Engineering tools already built in. AViCAD opens, edits, and saves to DWG files. Compatible with AutoCAD.
Explore AViCAD
---
Add-On Compatability
---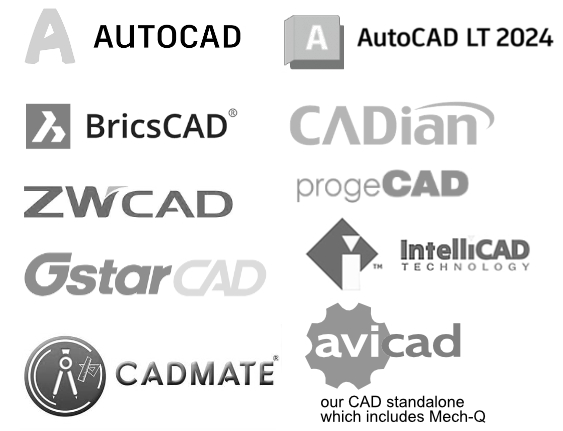 Windows XP through 11 Required
---
News
---
AViCAD 2024 Releases
Sale this month
Check out our subscriptions!
Why choose ASVIC?
---
Since 1992 we've developed and distributes CAD software products for a wide range of engineering fields ranging from Mechanical, Piping, HVAC and Structural Steel Detailing. Whether you are in the commercial, food & beverage, petrochemical, biotechnology, heavy industry, marine, mining, military, pharmaceutical, pulp & paper, energy generation and various other markets. Our esteemed clientele ranges from students starting off in drafting up to world-class moguls such as BP, ExxonMobil, Shell... boasting over 26,000 engineering & drafting clients in over 59 countries.
---
Read more
---
---
I'll surely write my sincere appreciation of your prompt service and responses and as an AutoCAD and other CAD platform user, I am very impressed with your software and the power and potential it provides.Gary Conrad, IFS
---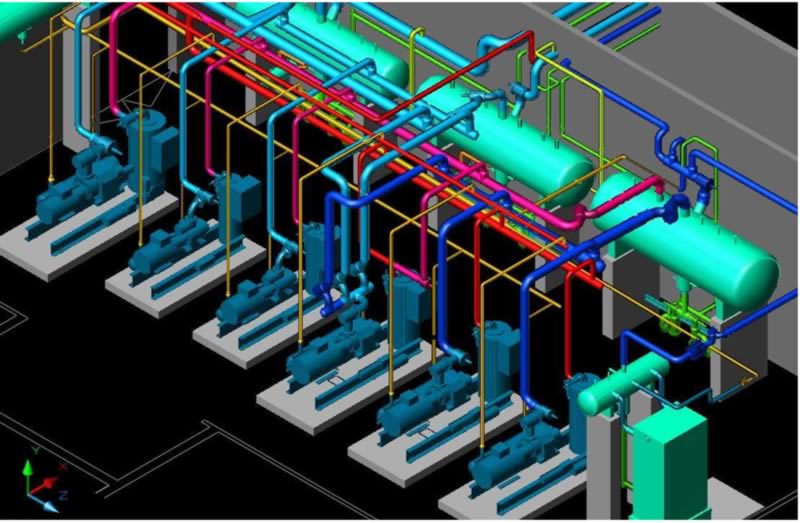 3D Model Created By Mech-Q inside AutoCAD.
---
Do you have CAD?
Great. Our Mech-Q add-on the right solution for you. You can use the CAD engine you are already familiar with. You'll be able to make all of the pipes, pumps, plumbing, duct, structural steel, bolts, nuts, washers, tanks and their respective fittings.
---
Read more about our add-on
---
---
We also offer a standalone.
If you don't have CAD, we'll supply you with CAD plus the Mech-Q tools all at one low price. This CAD engineering software also features AutoCAD-Like commands, plus it's loaded with many 2D/3D tools to create both 2D and 3D drawings.
---
Read more about our standalone
I have just started to use Mech-Q and am very, very happy with it. I have been writing lisp and making my own menus since Acad 10 was released and I can really appreciate the amount of work you have invested in Mech-Q and what impresses me even more - I couldn't find any faults or bugs.Waldman RolandGrasso International, BE
Affordable plans available
Try our products free for 30 days.
To continue on after the trial - you can choose between our Monthly Yearly and Lifetime options. Downloads will be sent immediately
---
Click here to see pricing!